The 'Head Start Programme' offers regular structured physical activity, which is an important part of a healthy lifestyle.
Making Physical activity a priority and encouraging good habits in children from an early age can help them to develop the skills they need to continue being active throughout their lives.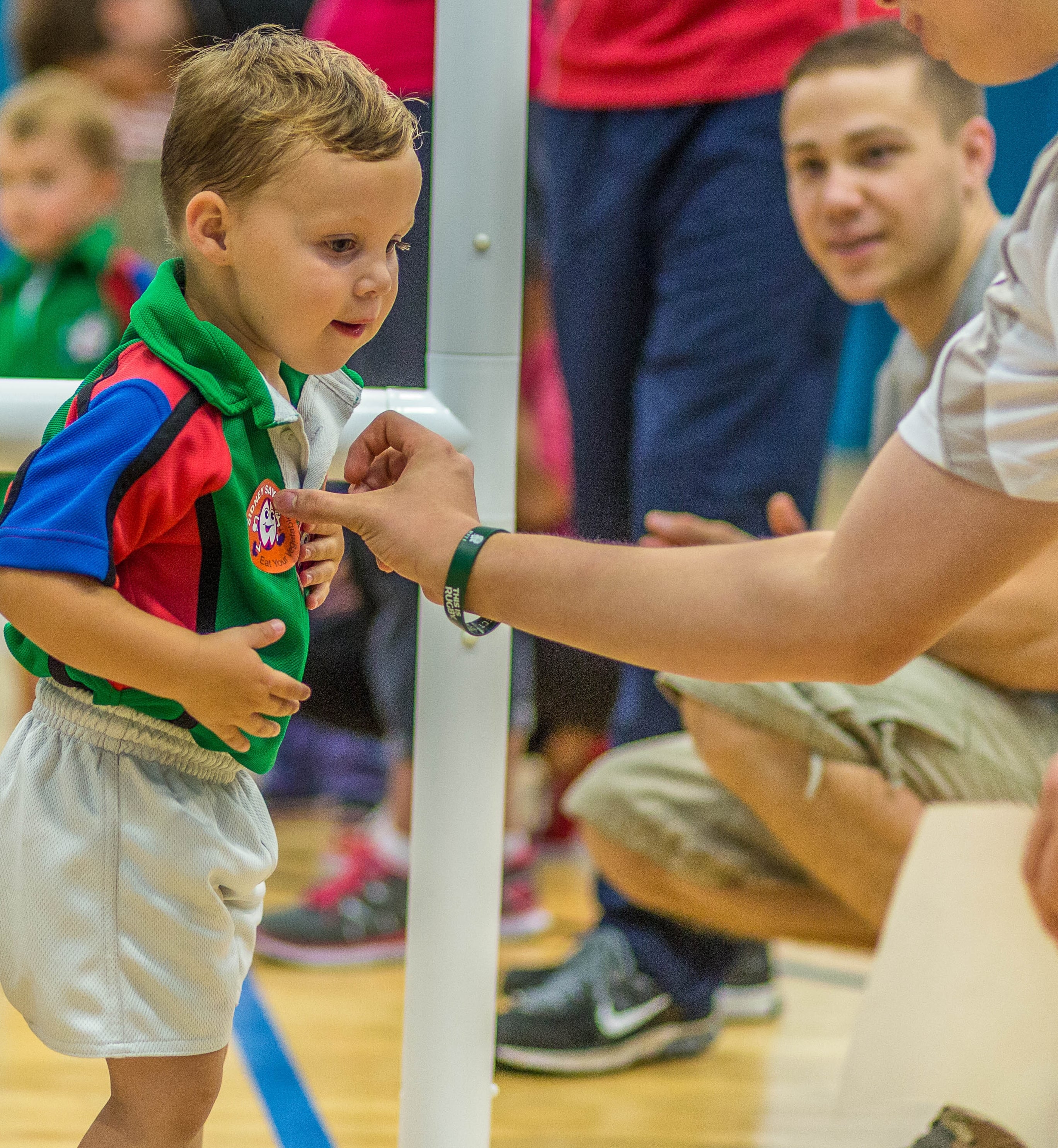 Promote healthy growth and development

Build strong bones and muscles

Improve balance and evolve skills

Maintain and develop flexibility

Help achieve and manage a healthy weight

Boost Cardiovascular fitness
Children of all ages greatly benefit from being physically active and that does not just have to be in rugby.
We activity promote grass root rugby for boys and girls and its results are amazing but it also recognises that rugby may not be for everyone so the physical and social skills it promotes also transfer into sports such as netball, cricket, football, hockey, tennis and many more.
Social skills are just as important as physical skills and the social skills RUGGERBUGS learn are priceless to their learning life.
We provide opportunities for the RUGGERBUGS to make friends and boost their confidence while constantly improving their self-esteem.
All of which can make for a happy and healthy life style!
A simple 'high five' at the beginning of each class could send the RUGGERBUG on the road to success and by the time they have finished, they will be in the sticker tunnel clapping their teammates through.
When we say 'We Give your Child a Head Start', we really do mean it.
We are incredibly proud of what we have achieved and we know the potential every little RUGGERBUG can achieve with us.
Give your Child a Head Start in Life this weekend and unlock their potential.