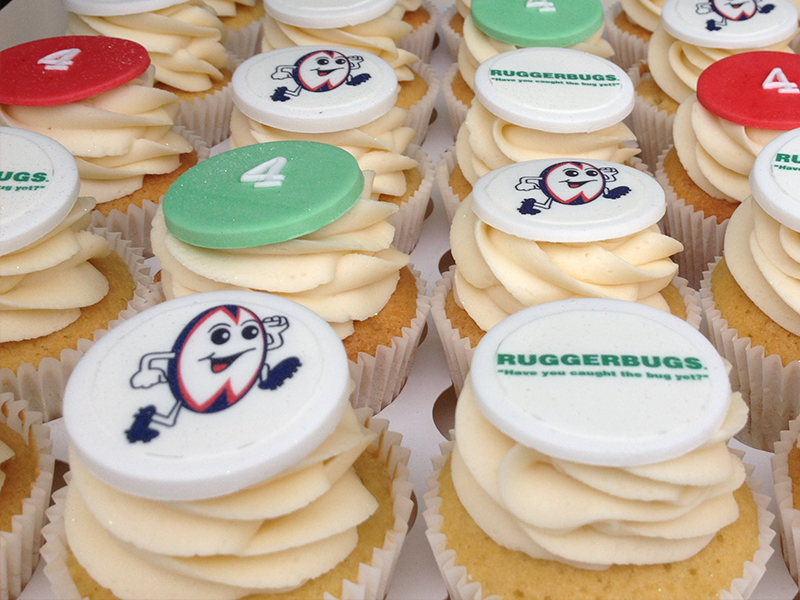 IS YOUR CHILD MAD ABOUT RUGBY OR SIMPLY HAVE A LOVE FOR SPORT?
Your child's birthday is one of the most important days of the year and at RUGGERBUGS we want to do all we can to make sure that your child has lots of fun with their friends in making it a day to remember, so why not book a RUGGERBUGS party?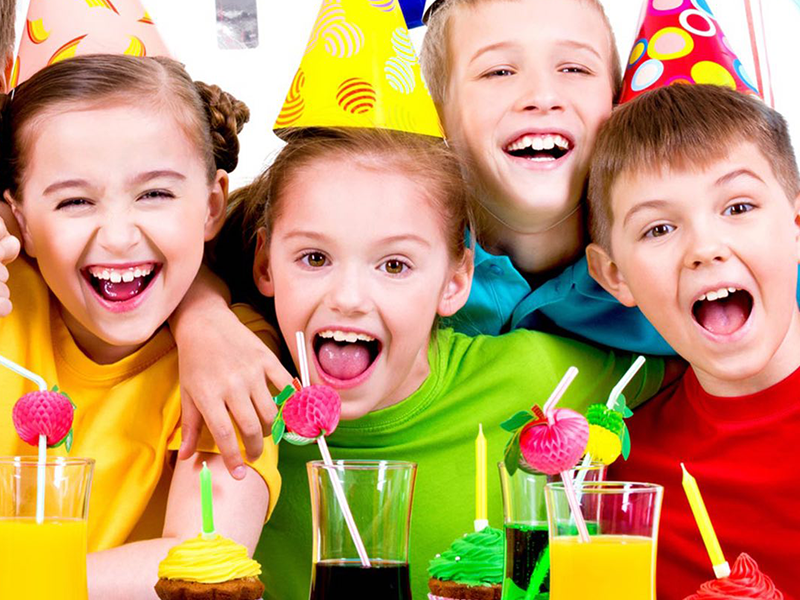 A
RUGGERBUGS

Party Package includes:
Two RUGGERBUGS coaches for 2 hours plus all the equipment needed.

Two 40 minute sessions (one before and one after the party meal or tailored to your party).

Bespoke RUGGERBUGS Party invitations (up to 30 per party)

RUGGERBUGS Card and Gift for the Party child.

Unique Sidney Sticker Tunnel Experience!

A Special RUGGERBUGS party sticker for every child.

(Please note that this package does not include the venue or party food)
Who should you invite?
A RUGGERBUGS party is recommended for children aged between 2 and 6 years.
Where should we hold a RUGGERBUGS Party?
You will need to source an appropriate venue for the party (at your own cost). Ideally we require a hall or sports hall which is a Badminton court size. But we can also (subject to the weather) go outside on a field or garden.
How many children should you invite?
Our parties can accommodate 30 children maximum (if you require a larger party we are happy to discuss additional arrangements and prices).
(Please note that this package does not include the venue or party food)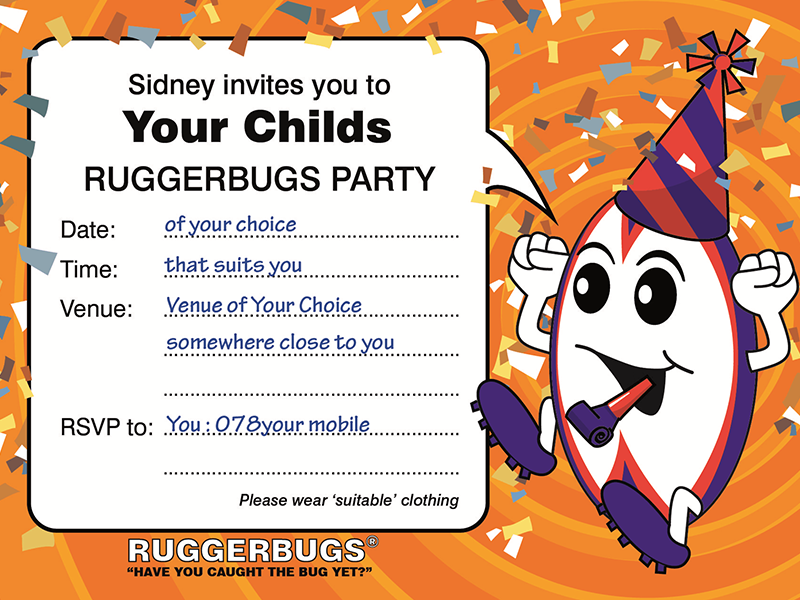 How much will it cost?
A RUGGERBUGS Party will cost £200.00 (plus VAT).
RUGGERBUGS

Extras

We also offer a range of Cupcakes which come in a box of 12's these include 3 which have the child's name, 3 with their age, and 3 with the "Sidney" Logo and 3 with "RUGGERBUGS" logo. These cost £30 per 12