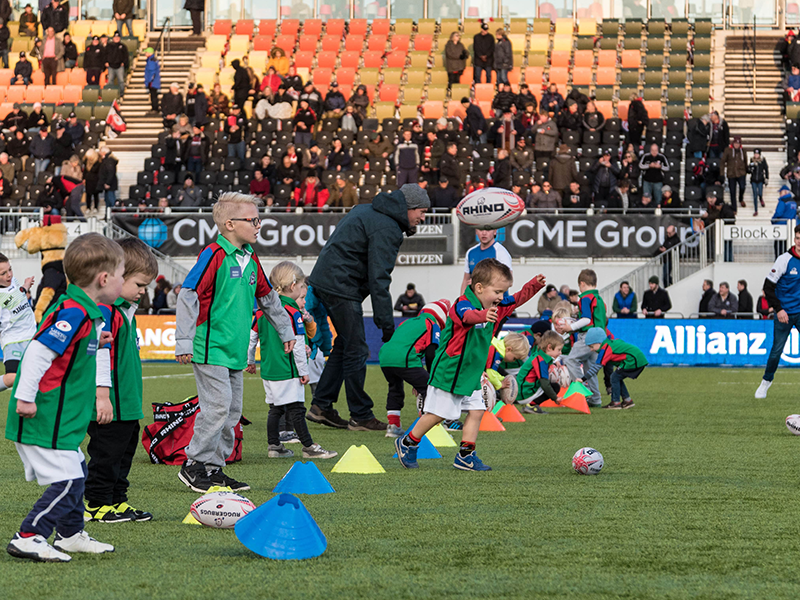 Since mid 2015
RUGGERBUGS

have been a Saracens Partner Club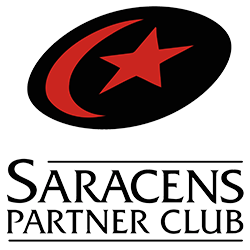 First launched in the 2003/04 Season, the Saracens Schools and Clubs Partnership Programmes exist to develop sustainable relationships with clubs and schools throughout the community, offering a variety of innovative services and products that are advantageous to its members.
Saracens are committed to the community to help develop rugby for all ages and we are pleased to announce the relationship with Ruggerbugs. We look forward to welcoming rugby for 2-5 year olds to Allianz Park on Sunday mornings where participants will experience the use of our first class facility and indoor track under the guidance of Ruggerbugs coaches.
In late 2018 RUGGERBUGS was recognised by Saracens at their inaugural awarded Ceremony for partner clubs being high commended in a number of categories.
As part of this relationship your RUGGERBUG will have an opportunity to run out onto the Saracens pitch at half time, being a flag bearer in the guard of honour as the players enter the field or taking part in their Pride in Unity Parade at their flagship match. These all offer an opportunity to make some unforgettable memories.