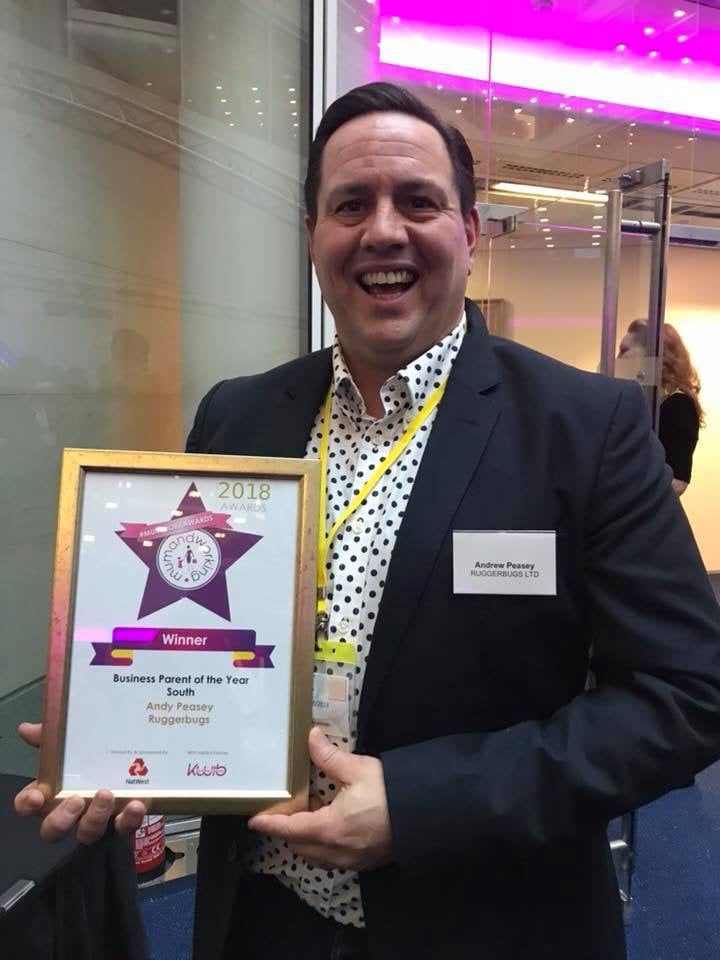 Andrew's passion in life is Rugby. He has been a rugby coach and player for over 20 years and has coached many successful club and county sides to victory.
In July 2007 Andrew decided to give something back to the sport and RUGGERBUGS was born.
Since winning their first award in 2008 RUGGERBUGS has been privileged to receive a number of Awards throughout the years and continues to grow and lead the market in this field.
Whilst all of the awards received over the years have shaped us become the company we are today, to date RUGGERBUGS highest accolade must be achieving Full Gold Accreditation by the Children's Activities Association something no other business of this kind has achieved. This Accreditation can take up to 3 years to attain. RUGGERBUGS attained this in 2 weeks which proves to confirm the high standards we set.
After all of this there is no better award than the children graduating onto their local rugby club for years of FUN.